This page contains links to selected articles and presentations by Andrew Dey.
Andrew recently spent a year living in Berlin, Germany where he researched policies, projects and systems relating to renewable energy and building energy efficiency.  As European correspondent for Green Building Advisor/Fine Homebuilding, he wrote numerous articles that were published at GreenBuildingAdvisor.com, including:
Feldheim, an Energy Self-Sufficient Community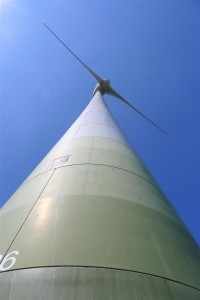 Germany Revises Its Energy Saving Ordinance

A Construction Trade Fair in Germany
Visiting a District Heating Plant in Austria
Energy Efficiency Conference in Germany
Since returning from Germany, Andrew has given numerous presentations about the energy self-reliant communities that he visited and learned about there.  One of these presentations was videotaped for a local community television station, and can be seen here:
http://brattleborotv.org/community-owned-renewable-energy-generation-germany-presentation
Andrew gave a shorter version of this presentation at Building Energy 15, the annual conference of the Northeast Sustainable Energy Association (NESEA), which took place in Boston in March of 2015.
In 2012, Andrew teamed up with Annette Dey, a structural engineer, on a presentation for the NH Residential Energy Performance Association (REPA).  The focus was structural considerations in energy retrofits.  That presentation is available as a pdf here.
In 2010, Andrew worked on behalf of the Town of Walpole, NH to plan, fund and execute extensive energy retrofits on two town-owned buildings. He gave a presentation about the project at New Hampshire's Local Energy Solutions Conference.  A pdf of the presentation is here.
In 2006 while working for Bensonwood Homes, Andrew wrote an article for Fine Homebuilding Magazine about an approach to construction called Open Building.  The article is titled Reinventing the House.